Support By Sharing - Thank You!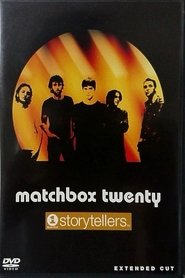 VH1 Storytellers – Matchbox Twenty
Platinum hitmakers Matchbox Twenty hit the stage and tell the tales for the groundbreaking VH1 series, "Storytellers." Starting with their 1996 debut, "Yourself or Someone Like You," Matchbox Twenty has built a devoted following that continues to grow with each new record and tour. Filmed at New York City's Chelsea Piers, Matchbox Twenty perform their many hits including a stripped-down version of the timeless "3 A.M." with Rob Thomas at the piano. Songs: Bent, Mad Season, Black and White People, Push, If You're Gone, Crutch, Lonely Weekend, You Won't Be Mine, Rest Stop, 3 AM.
Duration: 62
Quality: 4K
Release: 2006