Support By Sharing - Thank You!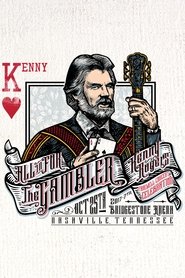 All In For The Gambler: Kenny Rogers Farewell Concert Celebration
This one-night-only concert event taping brings together fans, friends and music icons to celebrate Kenny Rogers' final farewell to Nashville. Featuring performances by Dolly Parton, Alison Krauss, Chris Stapleton, Elle King, Idina Menzel, Jamey Johnson, Lady Antebellum, Lionel Richie, Little Big Town, Reba McEntire, The Flaming Lips, The Judds, Wynonna and Kenny Rogers along with many other special guests.
Duration: 65
Quality: 4K
Release: 2017